The number of 18 to 24 year olds rose from 27.3 million to 30.7 million between 2000 and 2010, a 12.5% increase. The percentage of 18 to 24 year olds enrolled in college rose from 9.7 million (35.5%) to 12.6 million (41.2%) over the same time frame. So even though the overall population of 18 to 24 year olds has grown by 12.5%, the percentage in college has risen by 30%. This is a fascinating development because test scores reveal that students have gotten dumber since 2000.
Over this time frame average SAT scores have fallen. In 2012 1.66 million students took the SAT exam and 43% met the minimum score necessary to achieve a B minus average in their first year of college. That means that 700,000 high school seniors were intelligent enough to attend college. Based on these scores, there are only between 2.8 million to 4.2 million 18 to 24 year olds that have the necessary ability to attend college. But, somehow there are 12.6 million attending college.
For the 2010–11 academic year, the average annual price for undergraduate tuition, fees, room, and board was $13,564 at public institutions (including $5,076 for in-state tuition) and $32,026 at private, not-for-profit and for-profit institutions. That's a pretty penny to be paying when two thirds of the kids in college shouldn't be there.
Of course we all know how these kids are able to attend college. The government has lured millions of young people into debt servitude by handing out hundreds of billions in cheap loans for college. Total student loan debt now exceeds $1 trillion and federal student loans outstanding exceed $600 billion, headed to over $1 trillion by the end of the decade.
Banks wrote off $3 billion of student loan debt in just the first two months of 2013, up more than 36% from the year-ago
period, as many graduates remain jobless, underemployed or cash-strapped in a slow U.S. economic recover. Delinquencies have spiked, with about 17% of the nearly 40 million student loan borrowers at least 90 days past due on their repayments, a February report from the New York Federal Reserve Bank showed. So, while students are defaulting at a record pace, the Federal government accelerates the issuance of new loans. They aren't worried about getting paid back. They'll just stick the American taxpayer with the losses. The purpose has been to artificially deflate the unemployment rate and hoping their Keynesian fantasies would eventually lead to an economic recovery. But it didn't happen.
The Obama "Big Mac & Fries Jobs Recovery" has done wonders for our recent college graduates. McDonalds is now requiring fry cooks to have college degrees. College graduates are finding tremendous opportunities at Taco Bells, KFCs, Pizza Huts, Burger Kings, Wendy's and McDonalds across the land. At least their jobs can't be outsourced to India. I think this development offers the University of Phoenix a tremendous new opportunity – a degree in "Do You Want Fries with That?" They can offer a Masters Degree in Advanced Fry Cooking. Maybe even a Doctorate in "Hold the Pickles, Hold the Lettuce".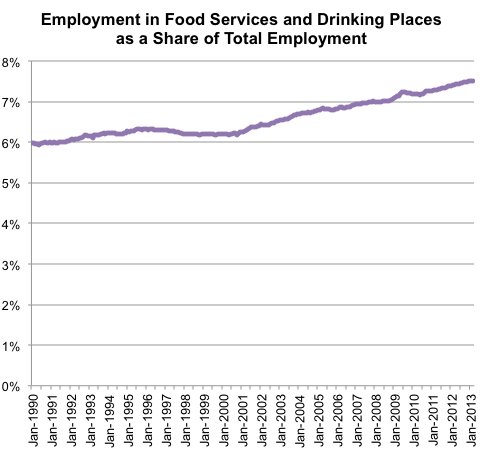 Enslaving millions of young people in billions in un-payable debt to get degrees that obtain them jobs at fast food joints is going to backfire on the Feds when these young people get pissed off enough and when the taxpayers get a bill for hundreds of billions in bad debt that will be written off.
Delivered by The Daily Sheeple
We encourage you to share and republish our reports, analyses, breaking news and videos (Click for details).
---
Contributed by James Quinn of The Burning Platform.
James Quinn is a senior director of strategic planning for a major university. James has held financial positions with a retailer, homebuilder and university in his 25-year career. Those positions included treasurer, controller, and head of strategic planning. He is married with three boys and is writing these articles because he cares about their future. He earned a BS in accounting from Drexel University and an MBA from Villanova University. He is a certified public accountant and a certified cash manager. Visit The Burning Platform for news, commentary and humor.