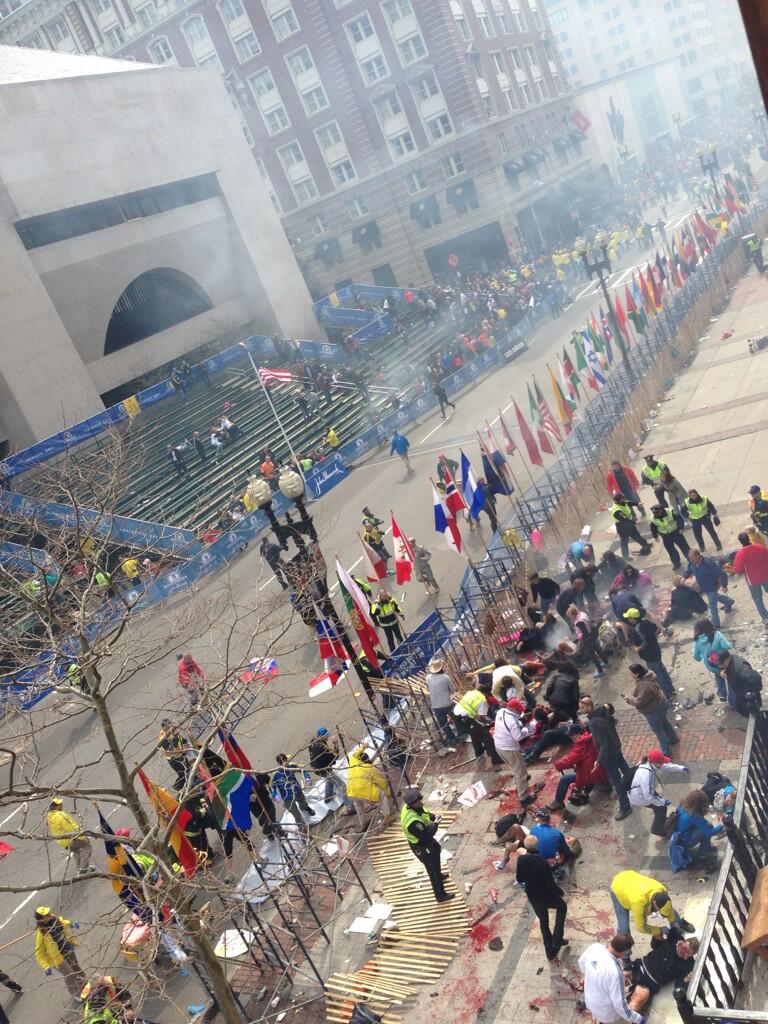 Two explosions have rocked the Boston Marathon, injuring numerous people and causing at least 2 deaths.
The official Boston Marathon website has confirmed,through their official Facebook, that two bombs were detonated near the finish line.
There were two bombs that exploded near the finish line in today's Boston Marathon. We are working with law enforcement to understand what exactly has happened.

A report from the Chicago Tribune revealed that police have confirmed that two explosions hit near the end of the marathon.

Pictures from the scene showed blood stains on the ground and several people knocked down. Massachusetts General Hospital was treating four victims of the explosion in its emergency room but information about their condition was not immediately available, a spokeswoman said.
To make matters worse, Fox News is reporting that at least 10 injuries include amputations:
At least three people are dead and dozens injured – including up to 10 with amputated limbs – after two explosions rocked the area near the finish line of the Boston Marathon.
Reports of deaths and a possible third bomb are coming in by the minute. Stay tuned as more information becomes available.
Delivered by The Daily Sheeple
We encourage you to share and republish our reports, analyses, breaking news and videos (Click for details).
---
Contributed by Activist Post of www.activistpost.com.